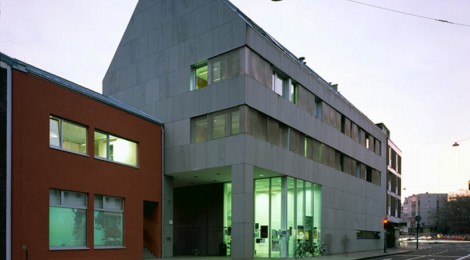 On Tuesday, December 10th, I will be giving a concert-lecture in the Aula Hall at the Academy for Media Arts / Kunsthochschule für Medien in Köln/Cologne.
I will be speaking about my work as well as performing some pieces and excerpts, as well as talking about variation, improvisation and some of my methods of composing. The event will be moderated by Professor Mischa Kuball, who will host a discussion and field audience questions.
I will be showing a new stop-animation of one of my line drawings, while improvising electronic music. Often when I finish my line drawings (they sometimes take months/years) I wish I had documented the process, to see how they grew from the first line on the paper. I decided to make an experiment, and take a picture after every line I drew, and make it into an animation, which I can also use at my concerts to perform with. Some 3,000 lines later, now I have something which is still not finished, but I hope will be interesting to see with music nonetheless.
Full details/time/location can be found here:
http://www.khm.de/nocache/en/news/events/event/article/2926-khm-vortraege-2-john-farah-the-unfolding-creative-process/nCall/136/