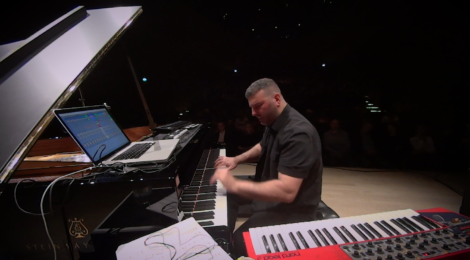 The opening piece of my concert at the Elbphilharmonie in Hamburg.
Comprised of 3 sections:
Introitus combines elements of Baroque and Renaissance contrapuntal writing with a solitary Arabic melody.
The Interlude is a meditation on a short electronic loop.
Mercurial is a spritely dance in 7/8 rhythm, from my 2015 album "Between Carthage and Rome".
Recorded on December 7th, 2017.
Many thanks to Rebellab for the video.
www.rebellab.com
The concert was presented by FKP Skorpio.