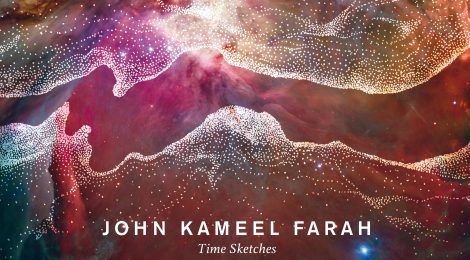 I'm pleased to announce my newest album, released on the German record label Neue Meister, called TIME SKETCHES. The album features ten pieces for piano and synthesizers, culminating in the final 12-minute "Fantasia" which spans several centuries of musical styles.
Time Sketches is available through iTunes, Amazon, Spotify and can be mail-ordered as a CD.
Click here to order/listen/download/stream TIME SKETCHES here:
https://nm.lnk.to/TimeSketchesFA
"Baroque counterpoint, Arabic melodies and rhythms, free improvisation, ambient minimalism, and all forms of electronic dance music — these are all tools that pianist-composer John Kameel Farah uses in his music, in a compositional approach one could call "Maximalism". Both a virtuosic pianist and imaginative electronic producer, Farah layers colourful sounds and poly-rhythms to build other-wordly orchestral landscapes. More than a collection of tracks, Time Sketches is more like a symphonic cycle in 10-movements, culminating in the final "Fantasia" which stylistically spans several centuries. Using the piano alongside an array of synthesizers and electronics, Farah represents a new generation of North-American composers, whose intensely expressive style allows dramatic narratives to co-exist alongside abstraction and complexity.
"Recording Time Sketches was a huge experiment for John Farah. The album revolves around the sprawling 12-minute Fantasia…. He composed the other nine tracks in only a month (a process that would normally take years) in a concert hall by the forest in Hannover. This special setting and circumstance comes through in the unique atmosphere and dramatic arch of the whole album. As Farah is also a prolific visual artist, Time Sketches comes with a booklet containing a different ink drawing to accompany each piece."