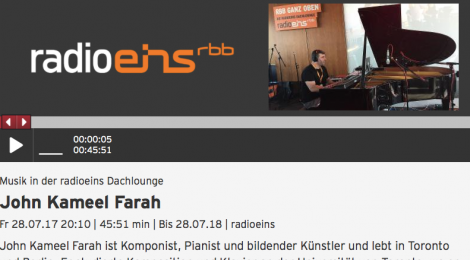 On Friday, July 28th, 2017 I was invited to give a live concert and interview on Radio Eins, 95.8FM, the state radio station of Berlin and Brandenburg.
I performed four pieces, and had a few laughs with gregarious host Silke Super. The audio recording from the live broadcast is now online, and you can listen to it by clicking on the link or picture below.
http://mediathek.rbb-online.de/radio/Die-radioeins-Dachlounge/John-Kameel-Farah/radioeins/Audio?bcastId=20121112&documentId=44807094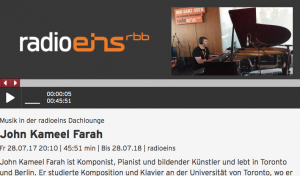 I also did another, shorter interview with Radio Eins earlier this year on April 13th, with the same host.
You can listen to that interview HERE.