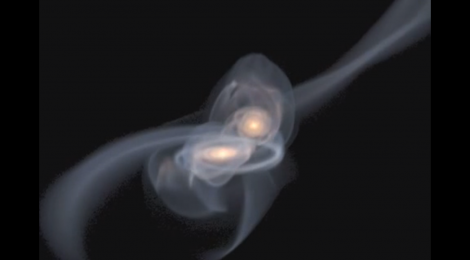 In 2008 I collaborated with astrophysicist John Dubinski, who created several animated simulations of the formation and mergers of galaxies.
Cosmic Cruise is a timeline from the moment of the Big Bang some 14 billion years ago, to the present, showing the formation of galaxies, crunched into 2 minutes:
Spiral Metamorphosis depicts the eventual merger of the Milky Way with the Andromeda Galaxy, which astrophysicists predict will pass through one another in four billion years.
to see/hear more, visit the Gravitas Website.